Nikita A. Kharlamov, Ph.D.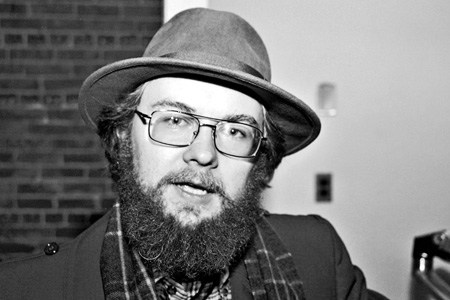 About Me
I am a psychogeographer and historian of science. My current research is on the culturally-guided microgenesis of environment-related meaning in urban settings. I approach this process from a standpoint that bridges semiotically oriented cultural psychology and phenomenological humanistic geography. My empirical studies focus on walking in the city, and on modeling this process in controlled qualitative field experiments. My second major focus is the development, structure and metaphorical foundations of the concept of marginality. Finally, I write on the reception of ideas of the Chicago School in contemporary urban studies, particularly by the Los Angeles School. I also occasionally contribute to current debates on theory and methodology in the social sciences. I have completed my doctoral research at the Department of Psychology at Clark University, under the mentorship of Dr. Jaan Valsiner. Currently I am transitioning to the position of Assitant Professor at the Department of Communication and Psychology, Aalborg University, Denmark, where my focus of research will be urban psychology, under the auspices of Niels Bohr Professorship Centre for Cultural Psychology. I am also an Associated Researcher at the Centre for Fundamental Sociology, National Research University Higher School of Economics in Moscow, Russia.
An old presentation from 2006 nicely captures many things that I am fascinated with in urban life (and urban studies).
Contact Information
Nikita A. Kharlamov
Department of Communication and Psychology
Aalborg University
Kroghstraede 3
9220 Aalborg East
Denmark
nikita at hum dot aau dot dk